description
Spartan GoLive M Trail Camera Security Box Bundle includes one compatible security box to help secure your trail cam set up from wildlife and intruders. 
The Spartan GoLive M is a flexible alternative for the land manager or hunter on the go. Designed exclusively for Spartan Shared Data, the Spartan GoLive M uses smart network switching to keep you connected throughout the United States. With the flexibility of the GoLive M, and the ease of use of our new, pre-purchased data plans, purchasing and managing your data is easier than ever.
Currently available in our Spartan Areus camo.
 In this Kit:
One GoLive M with fixed paddle antenna
One GoLive Security Box
Customer Reviews
Write a Review
Ask a Question
Filter Reviews:
camera
pictures
customer service
Spartan
signal
Gocam
company
photos
products
service
Great camera
It has great reception, I get reception in area's that other camera's can't receive but one bar. Pictures are sent very quickly and are sharp. Really enjoying this spartan !!!
08/05/2022
Ronald J.

United States
Great camera
Great company to deal with and easy to set up
08/03/2022
Tony B.

United States
Good
Good quality product
07/25/2022
Brock N.

United States
Disappointed in reception.
Overall it seems to be working as it should although both my GoCam M and GoLive M only get 2-3 bars in the same location US cellular GoCams get full signal.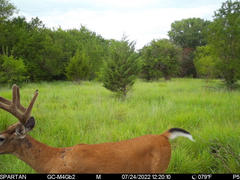 07/25/2022
Spartan Camera
Hi Brock, We're sorry you're not completely satisfied with your purchase. I would try to get in contact with our support team to see if there is anything that can be done to increase connectivity with your cameras. You can contact them by calling 770-582-0004 or emailing support@spartancamera.com.
07/21/2022
Michael M.

United States
Well done
Between me and my sons we own 6 Spartans and 2 of them are the live ! We share them with each other so we all can see all 6 cameras and absolutely love them . We are watching our bucks form there horns and actually talking about it every day with each other. Although with putting out all the protein for the bucks we are getting a lot of pictures so we are reaching our data limits way to soon each month! Maybe since the camera came down 100$ in price the data plan will also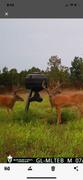 07/22/2022
Spartan Camera
Hi Michael, thank you for the five-star review! We're glad you are enjoying the cameras and are getting the most out of them. If you find yourself running out of data faster than you'd thought, you can use our data calculator to figure out what the best data plan is for you! You can find that data calculator here: https://my.spartancamera.com/data-plans