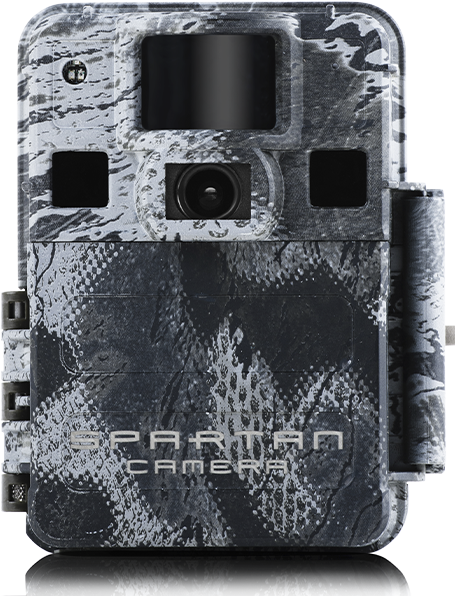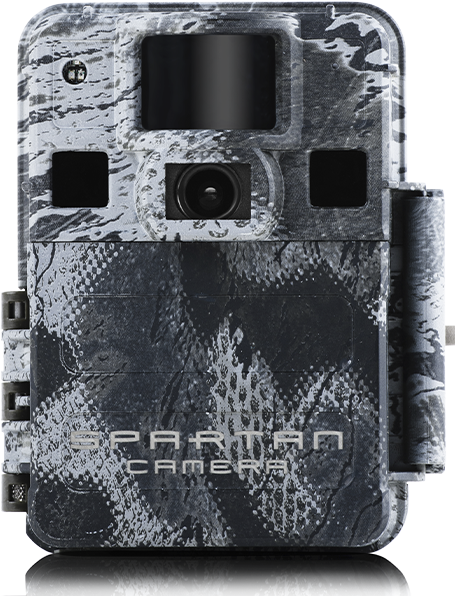 Spartan Eclipse Non-Cellular Camera
Whether you're scouting game or monitoring your land, you can capture stunningly detailed photos with the Spartan Eclipse. With industry-leading IR LED Blackout flash technology, you'll get vibrant photos during the day and clear, black and white photos at night. Never miss a thing with a 110-degree wide-angle lens and 0.4 second trigger speed. On top of that, the front-facing 2" LCD screen of the Eclipse makes setup easier than ever by letting you check the camera's view and make adjustments accordingly.
Features:
Non-cellular
110° wide-angle lens
Up to 24MP images and up to 1440p videos
High quality colored photos and videos during the day
Advanced blackout flash for monochrome photos and videos at night
2-inch front-facing LCD screen for easy camera setup
Built-in metal pitch-angle mount ensures the camera stays secure
Cartridge-style battery compartment
Store up to 512GB of photos and videos on a micro SD card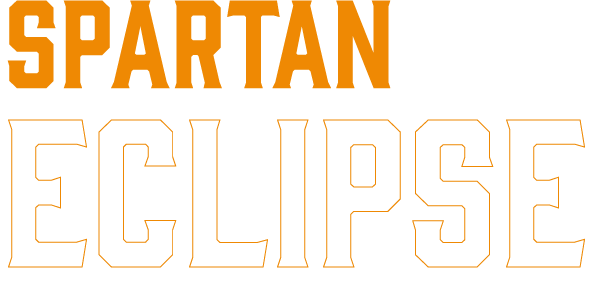 Perfect your deployment within setup mode using our motion indicator light. Adjust the motion sensor (PIR) sensitivity to get your desired detection range.
The Eclipse detects motion at up to 60 feet (~18 meters) day or night using a passive infrared sensor (PIR). Adjust your PIR sensitivity with 4 separate modes. This sensor triggers as fast as 0.4 seconds upon detection with adjustable intervals, burst options, and timelapse with each trigger.
Unobtrusive scouting at night with a new dual-infrared LED array high output flash that is hidden behind a blackout filter.
Take up to 24MP photos and 1440p videos with our high-definition camera.
Securely mount the Eclipse to most granular surfaces with our new metal bracket. Provides significantly less slippage when used with nylon straps.
(6) 1/4 inch UNC Threaded Mount
Universal threading on the back and bottom of the camera. Attach to either a Spartan Camera mount or any 1/4 inch UNC threaded mount.
The metal padlock loop is designed to fit larger padlocks and is less likely to be broken into.
More versatility in mounting your Eclipse without the need for ball mount brackets.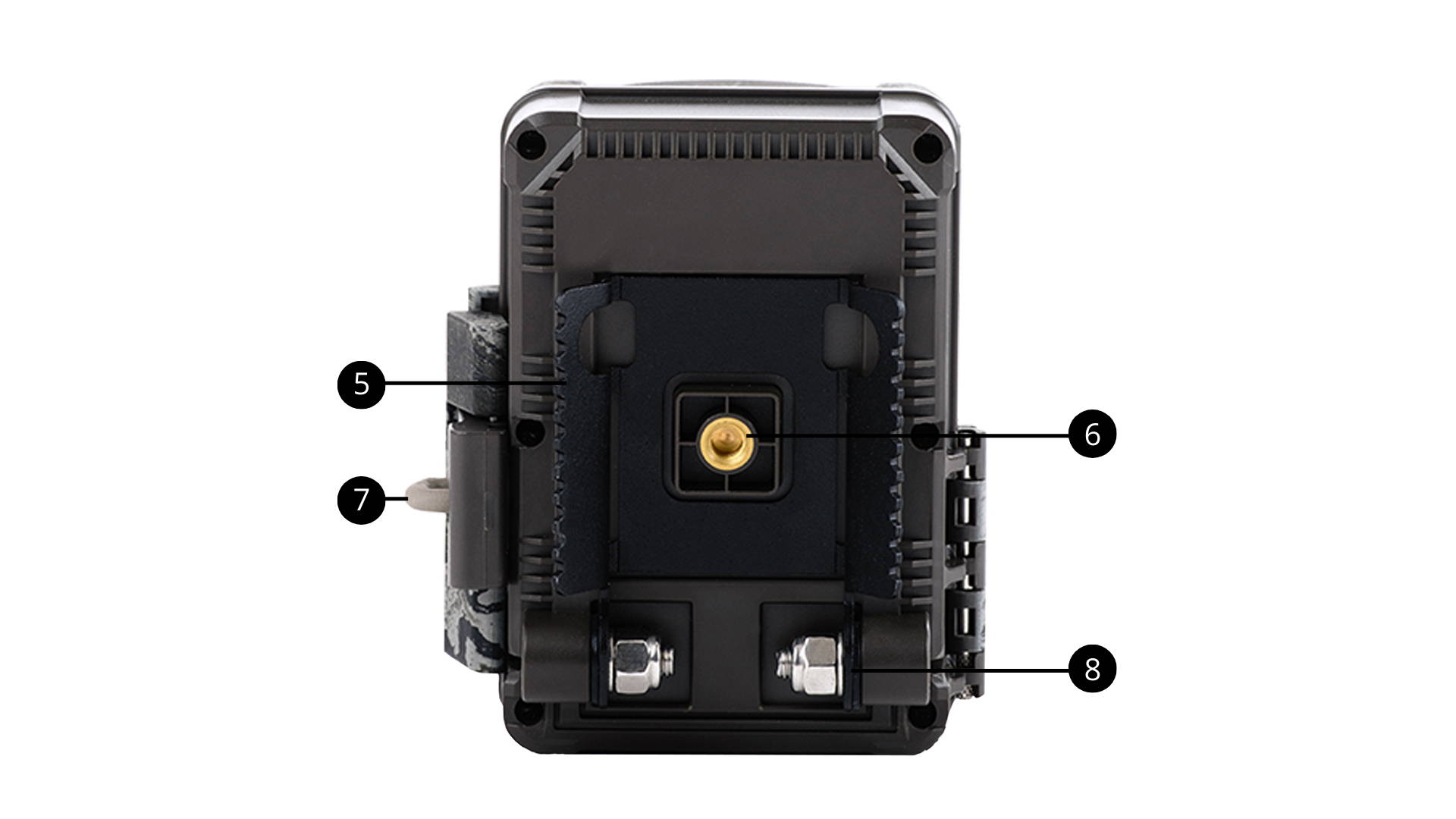 Manufactures Warranty Parts & Labor: 1 year with receipt or 2 years when registered with receipt
Camouflage (Camo) Color Options: Spartan Areus
Camera Case: Clamshell ABS plastic with a hinge on the right. Includes a metal padlock loop and pitch angle hinge.
Camera Field Of View (FOV): 110° FOV - coated plastic lens
Display Screen: 2.0" IPS LCD (480×360)
Global Positioning System (GPS): None
GPS Mapping: Not Applicable
Camera Password: Set password on-device
Day-time photo or video: Color
Night-time photo or video: Monochrome
Camera Capture Resolution Options: 4:3 aspect ratio at 5MP, 8MP, or 24MP
Photos Saved To SD Card: 640×480, 1280×960, 2048×1536 (3MP), 2592×1944 (5MP), or 3264×2448 (8MP)
Video Resolution Options: 720p (1280×720), 1080p (1920×1080), or 1440p (2560×1440)
Video Frame Rate: Up to 30 FPS (frames per second)
Video Aspect Ratio: 16:9 aspect ratio
Video Length Options: 5 sec, 10 sec, 15 sec, 20 sec, 25 sec, 30 sec
Cellular Transmission Options: None
Microphone: Built-in microphone
Video sound: Supported for saved video.
Sound settings: Set sound ON or OFF during video recording
Passive Infrared Sensor (PIR) Detection Range: Up to 60 feet (~18 meters)
PIR Sensitivity Options: 4 modes: High, Normal, Low, Off
Dusk and Night Time Operation

Night Illumination: Infrared flash array with a blackout filter
Night Range: Up to 60 feet (~18 meters)
Capture Modes: Photo, Video, Photo + Video
Photo Mode Burst: Take 1-3 photos in a single trigger
Photo and Video Mode Burst: Take 1 Photo and then 1 (10-30 second) video per single trigger
Photos per burst: 1, 2, 3, 4, 5, or 10 on photos mode; 1, 2, or 3 on photo & video mode
Burst interval: Short, 1s, 2s, 3s (when the burst is set to 2 or more)
Trigger Time (Photo): 0.45 seconds
Trigger Time (Video): 0.4 seconds
Recovery Time: 1.8 seconds
Trigger Interval: 0 seconds - 60 minutes
Time Lapse Interval: 30 seconds - 15 minutes
Trigger Options: Motion (PIR) or timer (time-lapse) or workday
Timer Options: Add 2 different "start-and-stop time" (motion plan) intervals per trigger
Schedule Work Day Options: Every day or various selected days
Scheduled Events Options Not Available
SD Card Availability: Micro SD card not included and is sold separately
SD Card Capacity: Supports up to a 512GB Class 10 Micro SD Card
SD Card Formatting: On-device
SD Card Overwriting: No
Internal Power: None
External Power Supply Options: 6AA alkaline/lithium/rechargeable batteries (1.2v-1.5v/ea.),12V DC, or 12V Sealed Lead Acid (SLA) 12V 18AMP battery
Direct Solar Connection: No; however, a compatible solar power kit can be purchased separately.
Mounting Options: Tripod mounting sockets (bottom and rear), mounting strap, security cable lock
Thread Type: UNC
Thread Size: 1/4 Inch-20
IP Rating: IP65
Operational Temperature: -4 to 140 Fahrenheit (-20 to 60 Celsius)
Storage Temperature: -22 to 158 Fahrenheit (-30 to 70 Celsius)
Humidity: 5% - 90%
Package Dimensions (LxWxH): 9.7 x 7.0 x 3.7 inches (24.7 x 17.78 x 9.4 centimeters)
Camera Dimensions (not including antenna)(HxWxD): 6 x 5 x 3.5 inches (15.24 x 12.7 x 8.89 centimeters)
Weight Of Camera (not including antenna): 11 oz (~312g)
Weight Of Antenna: 1.5 oz (~44g)
We pride ourselves on providing top-quality scouting cameras for your hunting, research, and security needs. That's why we offer a Limited Manufacturer's Warranty for parts and labor for 1-year with a receipt and a 2-year warranty when you register within 30 days of the order date. (Learn More).