The Spartan GoLive is our most advanced cellular scouting camera. Our innovative tech allows you to live stream at the touch of a button, capture images and videos on demand, and take advantage of simultaneous capture and sending to receive your pictures and videos faster than ever. It also features anti-theft GPS, real-time updates, and easy solar connections.  Compatible with the Spartan Camera Management App: Transmit photos, videos, and remotely update your settings with the touch of a button. Whether you're monitoring land, cabins, or animals, the Spartan GoLive will keep you connected with industry-leading technology. 
Available in Spartan Areus, Realtree® EDGE, or Mossy Oak® Break-up Country camo. 

Take advantage of our 2-year warranty when you register your camera.
Gallery
Specifications
Dimensions:

9.7 x 7.0 x 4.2

Display screen:

2.0" IPS LCD

Pir detection range:

up to 80 Ft(24 meters)

Fov field of view:

56°

Gps:

Yes - Through App

Image resolution sd card:

4MP - |8MP

Image transmission:

Thumbnails-640 * 480 (Normal) or 1280 * 960 (Large)|HD Size Options (upon request): 2688 x 1520 (4MP) 3840 x 2160 (8MP)

Mounting:

Tripod mounting sockets (bottom and rear), mounting strap, security cable lock

Night illumination:

Blackout

Operation humidity:

5% - 90%

Photo burst:

1|2|3|Sends all photos in photo burst

Pir sensitivity options:

High|Normal|Low|Off

Power supply:

Internal|Built-in Lithium-ion cell / External: 12 x AA (1.2v-1.5v/ea.) / 12V DC / 12V Lead acid

Sd card capacity:

Standard 128Gb

Send video:

Yes|Requires Premium

Temperature:

-4 to 140 Fahrenheit (-20 to 60 Celsius)

Time lapse interval:

30s - 24h

Trigger:

Motion (PIR)|Timer (Time Lapse)|Scheduled Events (Premium Required)

Trigger interval:

0s - 60 min

Trigger time:

.4/.5

Video resolution:

WVGA (800*480), 720p (1280*720), 1080p (1920*1080)

Video frame aspect:

30 fps

Video aspect ration:

16:9

Video transmission length:

5 sec, 10 sec, 15 sec, 20 sec, 25 sec, 30 sec

Video sound recording:

Available

Warranty:

2 Years
Reviews
Customer Reviews
Write a Review
Ask a Question
05/20/2022
Irma S.

United States
Love my Spartan Go Live 4G/LTE
It is the best camera out there. I've been using game cameras for the last 20 years for different purposes...hunting, security, monitoring gates, etc. This camera is #1...problem free. We are experiencing dry ponds and this camera is great to monitor water tanks. I can live stream from my phone 100 miles away. I set it up by myself without any problems.
03/29/2022
Patrick

United States
03/21/2022
Robert B.

United States
Great new features
I really like the new model with great new features like "live"
03/18/2022
Robert B.

United States
Great picture
I like all the new features especially the "live" feature
04/04/2022
Spartan Camera
Hi Robert, Thank you for your review. We're glad to hear that you are liking the live feature. Please don't hesitate to reach out if we can ever assist with anything.
03/09/2022
Tony A.

United States
A modern trail cam
Very good…easy to get started right out of the box. Nice to be able to get some video without having to pull the card.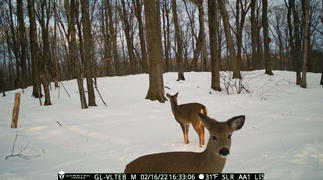 03/10/2022
Spartan Camera
Hi Tony, Thank you for your review. We're glad you are enjoying the video feature. Please let us know if we can ever assist with anything.