description
The Spartan GoLive 2 4G/LTE cellular trail camera features a new, wide-angle lens and industry-leading live streaming. Our compact, nature-resistant design has simplified switches & control buttons, a front-facing LCD screen, and a built-in metal pitch-angle bracket to make it easier than ever to deploy your trail camera in the field. Maintain your setup with a removable cartridge-style battery tray and the option to use external power. Once deployed, you will be able to live stream up to 30 frames per second, quickly retrieve HD photos and videos, and update your camera remotely through our Spartan Camera Management App.
Please note: AT&T cameras can ONLY be activated through the Spartan Camera website.
Highlights:
Live streaming up to 30 FPS
Trigger speed as fast as 0.4 seconds
Wide-angle lens with a 96° FOV
Dual Blackout Infrared Flash
PIR detection range up to 80 feet
Internal 5300 mAh lithium battery
Tamper-resistant anti-theft GPS
Compatible with micro SD cards

Take advantage of our 2-year warranty when you register your camera. 
See terms and conditions of sale.
specifications
Warranty:
1 year with receipt or 2 years when registered with receipt
Camouflage (Camo) Color Options:
Spartan Areus, Realtree® EDGE, or Mossy Oak® Break-up Country
Camera Case:
Clamshell ABS plastic with a hinge on the right. Includes a metal padlock loop and pitch angle hinge
Camera Field Of View (FOV):
96° FOV
Display Screen:
2 inch IPS LCD (480×360)
Antenna:
Omnidirectional paddle antenna with SMA (M) connector for a 4G/LTE connection and dedicated internal antenna for GPS
Global Positioning System (GPS):
Yes, available through the mobile app with Spartan Premium or Spartan Data Plan
GPS Mapping:
Locate and track
Camera Password:
Set password on-device
Day-time photo or video:
Color
Night-time photo or video:
Monochrome
Camera Capture Resolution Options:
16:9 aspect ratio at 4MP or 8MP
Photos Saved To SD Card:
2688×1520 (4MP) or 3840×2160 (8MP)
Thumbnail Photo Transmission:
640×480 (Normal) or 1280×960 (Large)
Cellular Transmission Options:
Instant send or batch send with active Spartan Premium or Spartan Data Plan
Video Resolution Options:
WVGA (800×480), HD 720p (1280×720), 1080p (1920×1080)
Video Frame Rate:
Up to 30 FPS (frames per second)
Video Aspect Ratio:
16:9 aspect ratio
Video Transmission Length Options:
5 sec, 10 sec, 15 sec, 20 sec, 25 sec, 30 sec
HD Video and Photo Request:
Yes, through the mobile app or web portal with Spartan Premium or Spartan Data Plan
Live Stream Option:
Yes with Spartan Premium or a Spartan Data Plan
Live Streaming Video:
Streams WVGA (800×480)
Live Stream Bitrate:
Stream bitrate is auto-adjusted from 100 Kbps to 1Mbps
Livestream Frame Rate (FPS):
Auto-adjusted frame rate with 0-30 fps during the day or 10-20 fps at dusk/night
Microphone:
Built-in microphone
Video sound:
Supported for saved video
Sound settings:
Set sound ON or OFF during video recording
Passive Infrared Sensor (PIR) Detection Range:
Up to 80 feet (~24 meters)
PIR Sensitivity Options:
4 modes: High, Normal, Low, Off
Night Illumination:
Infrared flash array with a blackout filter
Night Range:
Up to 60 feet (~18 meters)
Blackout Flash Intensity:
Auto-adjusted
Capture Modes:
Photo, Video, Photo + Video
Photo Mode Burst:
Take 1-3 photos in a single trigger
Photo and Video Mode Burst:
Take 1 Photo and then 1 (10-30 second) video per single trigger
Trigger Time:
0.4 - 0.5 seconds
Recovery Time:
1.8 seconds
Trigger Interval:
0s - 60 min
Time Lapse Interval:
30s - 24h
Trigger Options:
Motion (PIR), timer (time-lapse), or scheduled events (requires Spartan Premium or a Spartan Data Plan)
Timer Options:
Add 4 different start and stop time intervals per trigger
Schedule Word Day Options:
Every day or various selected days
Scheduled Events Options:
Send a status report, take a photo, or batch send with Spartan Premium or a Spartan Data Plan
SIM-Card Compatibility:
Built-in, not accessible
Carrier Options:
Spartan Camera, Verizon, AT&T, or US Cellular
Wireless Technology:
4G/LTE
SD Card Availability:
Micro SD card NOT included and is sold separately
SD Card Capacity:
Supports up to a 128GB Class 10 Micro SD Card
SD Card Formatting:
On-device and remote
SD Card Overwriting:
Supported
Internal Power:
Internal 5300mAh lithium-ion battery
External Power Supply Options:
6AA to 12AA alkaline/lithium/rechargeable batteries (1.2v-1.5v/ea.),12V DC, or 12V Sealed Lead Acid (SLA) 12V 18AMP battery
Direct Solar Connection:
Yes, the camera has an internal charge regulator that is compatible with a Spartan 15W or 10W panel
Mounting options:
Tripod mounting sockets (bottom and rear), mounting strap, security cable lock
Operational Temperature:
-4 to 140 Fahrenheit (-20 to 60 Celsius)
Storage Temperature:
-22 to 158 Fahrenheit (-30 to 70 Celsius)
Package Dimensions (LxWxH):
9.7 x 7.0 x 4.2 inches (24.7 x 17.78 x 10.67 centimeters)
Camera Dimensions (not including antenna)(HxWxD):
5.6 x 4.1 x 3.3 inches (14.2 x 10.6 x 8.5 centimeters)
Weight Of Camera (not including antenna):
1 lb. 3 oz. (~573g)
Weight Of Antenna:
1.5 oz (~44g)
Customer Reviews
Write a Review
Ask a Question
Filter Reviews:
cameras
picture
problem
view
data
Spartans
deer season
pics
images
GoLive
08/06/2023
John K.

United States
Great Camera system - with a few quirks
I own six Spartan cameras. Four GoLive-2s and two go cams. I am on my second year of the 12G data plan. I primarily use the cameras to watch my property and the house I am having built. So there is a lot of traffic from contractors coming and going. Also got three bear cubs on Mom on cam. Love the ability to GoLive and/or force a picture! I also used the timelapse interval ability to do a timelapse movie of my house being built. I;ve only used 1/2of the 12GBs of cellular data in a year. Easy to add new cameras to the plan. The phone app is a little clunky and I find I need to stop the program often and restart to force the latest pics. They have improved it recently. Batteries (lithium) last 7-8 months in the GoCams, and you'll be lucky to get 2 months in the GoLive cams. You definitely need a solar panel paired with the GoLives. The biggest problem I have found is the Over the Air updates. Twice now the GoLive2s have locked up.. requiring I send them in for warranty repair. Warranty service is great and quick. both times they sent me new cameras.. Less than a week turnaround. No more OTA updates for me. All in all a good system with a few nits. The GoLive is worth the cost of admission.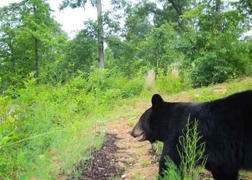 08/07/2023
Spartan Camera
Hi John thanks for the review! Sorry for the problems that you're having!Here's our customer service number 770-582-0004. They will help you with any problems that you may have.
07/20/2023
Michael P.

United States
GoLive
Love the ease of setup with Verizon..90 degree FOV is awesome plus zoom ability ..also enjoy the Take Photo now ability..great camera...hope it lasts as long as my other Spartans have...leave them out all year !!
07/20/2023
Spartan Camera
We appreciate your review Mike! Here's our customer service number if you have any questions 770-582-0004.
06/06/2023
David T.

United States
Great camera
Friendly knowledgeable.
06/07/2023
Spartan Camera
Thanks David! Let us know if you need any help.
04/25/2023
Josh S.

United States
Unmatched Quality
Picked up two GoLive2 Cams recently and cannot believe what I have been missing out on. The quality, options, and customer service are the best around. Love having the option to request videos of particular images. I have always ran cameras through deer season but had never used any during spring turkey season until this year. Let me tell ya, they are a game changer to locate turkeys, monitor activity, and find lonesome gobblers. Will definitely be purchasing more of these cameras before deer season!!