4G, 5G, and Trail Cameras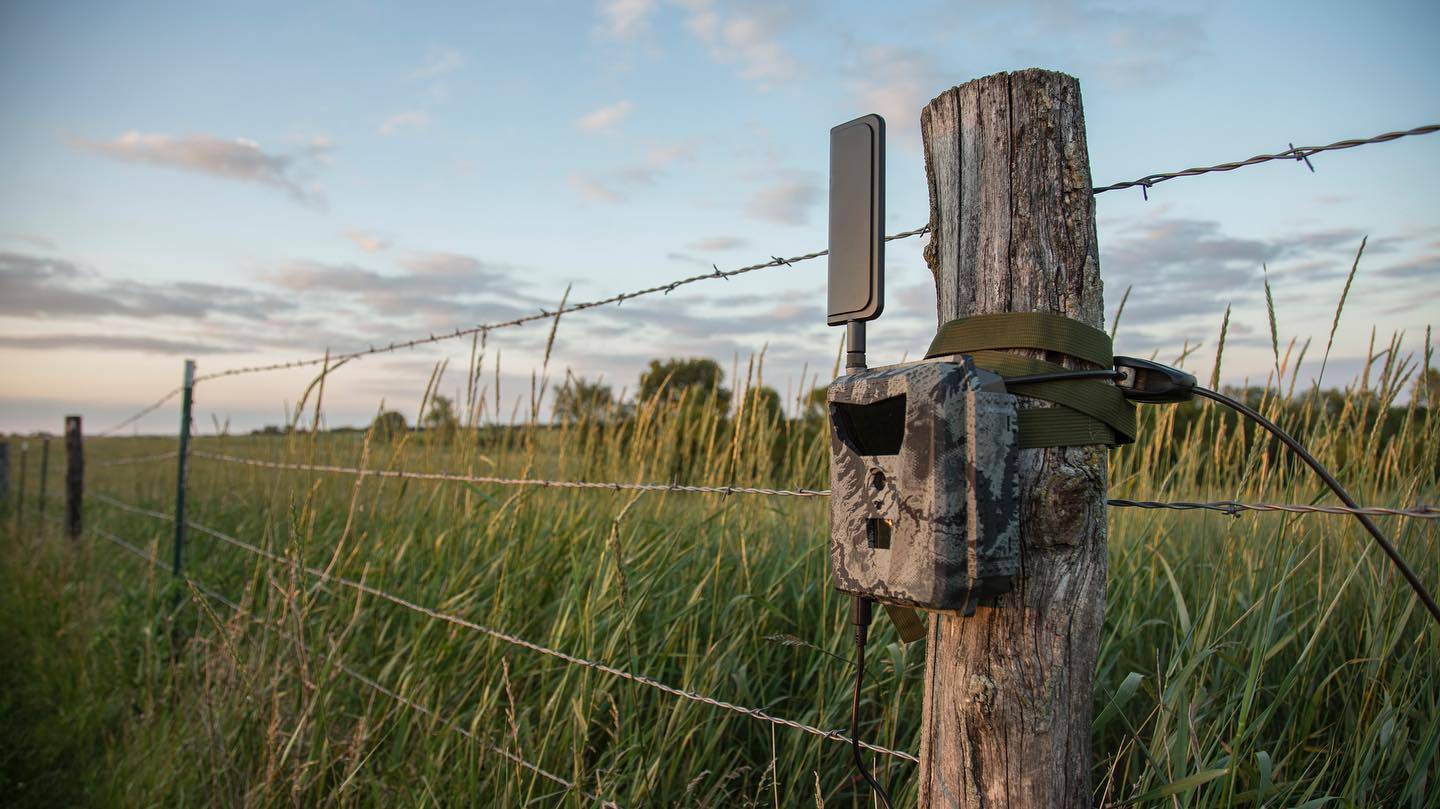 With 3G shutdowns across the nation and a push for the newest (and still growing) network of 5G, many people are left wondering about the difference between the service and if 4G is next up on the chopping block. If you're a trail camera user and you've got questions about the 4G and the 5G networks, we're here to help with answers to the most common questions we've seen.
No need to worry: 4G is not going away. At least, not for another 10 years or so. Unfortunately, 3G services, connections, and support will end by the end of this year.
If you own 3G devices that have stopped functioning, your best bet is to look into an exchange and upgrade programs for your devices. In the future, as technology continues to advance, it may become inevitable for 4G devices to phase out. For now, however, 5G is still in its infancy and 4G is firmly in place as the most reliable network for millions of nationwide users. It's not going anywhere anytime soon.
To assist our customers when 3G service was being phased out, Spartan Camera introduced a 3G to 4G upgrade program where users could upgrade their 3G camera to a 4G camera for a reduced price.
If you've got outdated 3G trail cameras and are looking for an upgrade, you may want to check out our Spartan Camera 3G to 4G Upgrade Program. With our program, you can get up to $50 off a Verizon, AT&T, or US Cellular GoLive or $60 off a new GoLive M. For more information, contact our sales team by sending an email to sales@spartancamera.com.
What is the difference between 4G and 5G services?
The main difference between the two can best be summarized as this: 4G introduced mobile broadband - the cellular service that allows you to access the internet via a cellular network - and 5G was created to expand on 4G's capabilities.  When it comes to trail cameras however, there is virtually no difference between 4G and 5G service.
Will this affect my trail cameras?
If you have 4G trail cameras, your service will not be interrupted or canceled by 5G's debut. Since 5G antennas are being built onto 4G towers and the two share the mobile broadband spectrum provided by the service provider, 4G and 5G devices will be able to work alongside each other without one taking over the other.
However, if you've only used 3G trail cameras, you will likely need to change them out for newer models. With most service providers having already shut down their 3G services, 3G trail cameras will no longer be able to send photos or videos remotely.
Note: To keep using your old 3G GoCam as a non-cellular trail camera, go to the Wireless Settings in the camera menu and turn the Send Mode to OFF.
Are there any 5G trail cameras?
There are currently no 5G trail cameras or game cameras on the market.
Technology moves fast, but the process to build that technology can take time. Cellular service providers have had a lot more time to work with and test their 5G devices and the materials needed for the internal mechanics are often put into cellular devices like phones and tablets before coming to devices like trail cameras.
Unfortunately, this will not stop some sellers from marketing trail cameras as 5G compatible. Be wary of secondhand shops like eBay and be sure to do your research before purchasing any trail cameras that are advertised as 5G cameras. It is highly likely that no trail camera brand will have a 5G camera before 2023.
What Spartan 4G/LTE cameras do you recommend?
When it comes to reliability, Spartan Camera always comes out on top. With our innovative and industry-leading trail cameras and with data plans available through three major cellular service providers, all you have to do is figure out exactly which camera you want from us.
If you need all the basics of a cellular trail camera without all the bells and whistles, the Spartan GoCam is a perfect choice. The Spartan GoCam provides an advanced solution for all your scouting and surveillance needs. With a durable build and rugged design, everything about the GoCam is built to withstand the outdoors.
If you're looking for a more advanced trail camera with live streaming capabilities, the Spartan GoLive is exactly what you need. Our innovative tech allows you to live stream at the touch of a button, capture photos and videos on demand, and take advantage of simultaneous capture and sending to receive your pictures and videos faster than ever. It also features anti-theft GPS, real-time updates, and easy solar connections. If you're looking for all these features in a more compact build with a wider field of view, our Spartan GoLive 2 is a solution you can try!
For a camera that will stay connected no matter where you set it up, our M-series is the way to go. Spartan Camera's M-series cameras are our multicarrier cameras. These trail cameras utilize smart network switching in order to connect and stay connected to the strongest cellular signal available in the area. Designed exclusively for use with Spartan Shared Data Plans, the M-series provides a flexible alternative for user that don't want to be tied down to a specific cellular service provider.
---
Contributors:  Kevin Warstadt